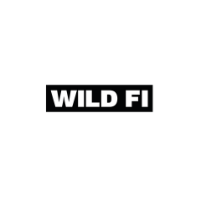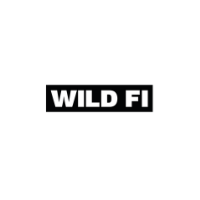 WILD FI busca SENIOR CREATIVE COPYWRITER
About the job
Who we are:
At WILD FI we believe that all major problems in the world start with bad communication.
Our purpose is to break the wheel.
We are a communications enhancement company.
With disruptive data driven creativity we produce transforming business solutions to our client partners.
Always Independent. Creating greater value for our partners and with triple line performance: social, environmental and financial.
With +13 years of experience, +180 world class talented people, +6 pet friendly and open space offices and 95% of recurring clients, our dream is to lead the new era of communication in Latam.
Who we are looking for:
WILD FI is seeking a Sr. Creative Copywriter to join the Creative team in Montevideo, Uruguay.  
What you'll do:
Manage an important international brand.

Develop and execute the creative campaigns and content in manner and time.

Understand insights and research and apply them to creative thinking, campaign and content development.

Stay up-to-date on global competitors and trends.

Drive strategy development in collaboration with other areas of the business.

Instill a passion for collaboration, teamwork and inspiration.

Work closely with the Client Partner, Business Intelligence, Social Media and Media team.
Who you are:
Spanish speaker.

High level of attention to detail.

+4 years of experience in creative teams.

Advanced communications skills.

Proven Leadership skills

Experience taking business goals and translating them into creative direction and execution.

Exceptional communication and presentation skills.

Flexibility; leading both high visibility and smaller projects with equal enthusiasm.
WILD FI is an equal opportunity employer and considers applicants for all positions without regard to race, color, religion or belief, sex, age, national origin, citizenship status, marital status, military/veteran status, genetic information, sexual orientation, gender identity, physical or mental disability, or other protected group status. We believe in creating a dynamic work environment that values diversity and inclusion and strives to recruit a diverse slate of candidates to help us achieve that goal.
At WILD FI, we are committed to actively building a diverse, equitable and inclusive workplace where everyone feels welcomed, valued and heard, and is treated with dignity and respect. It is our responsibility to cultivate an environment reflective of our greatest asset; our people. We believe that this commitment inspires growth and delivers equitable outcomes for everyone as well as the clients and communities we serve.
WILD FI is an independent network with triple line performance: environmental, financial and social.  For more information, please visit our website and follow WILD FI on our social channels via Facebook, Instagram,  LinkedIn, and Twitter.
Enviar CV a: people@wildfi.com